Although some restrictions for mass gatherings and travel are returning to normal levels, there is still some uncertainty about the logistics and safety of hosting and sponsoring in-person events. Our team has taken the first steps in turning the traditional event space into a virtual experience. 
Inman Connect Now is an annual real estate summit featuring keynote speakers and networking opportunities. Our team turned the keynote general sessions of the three-day series into a virtual conference, live-streamed to an audience of over 1,000 located around the world.
Through a REMI production (remote integration model) from our office in Salt Lake City, we directed and produced over 20 live and pre-recorded interviews with top leaders in the real estate industry. From the comfort of each subjects' home or office, interviews were conducted through Zoom or Skype then broadcasted live to the Connect Now audience. Viewers were able to chat with each other during the broadcast and occasionally audience questions were fed to the speakers in realtime. Each interview was recorded and made available on-demand.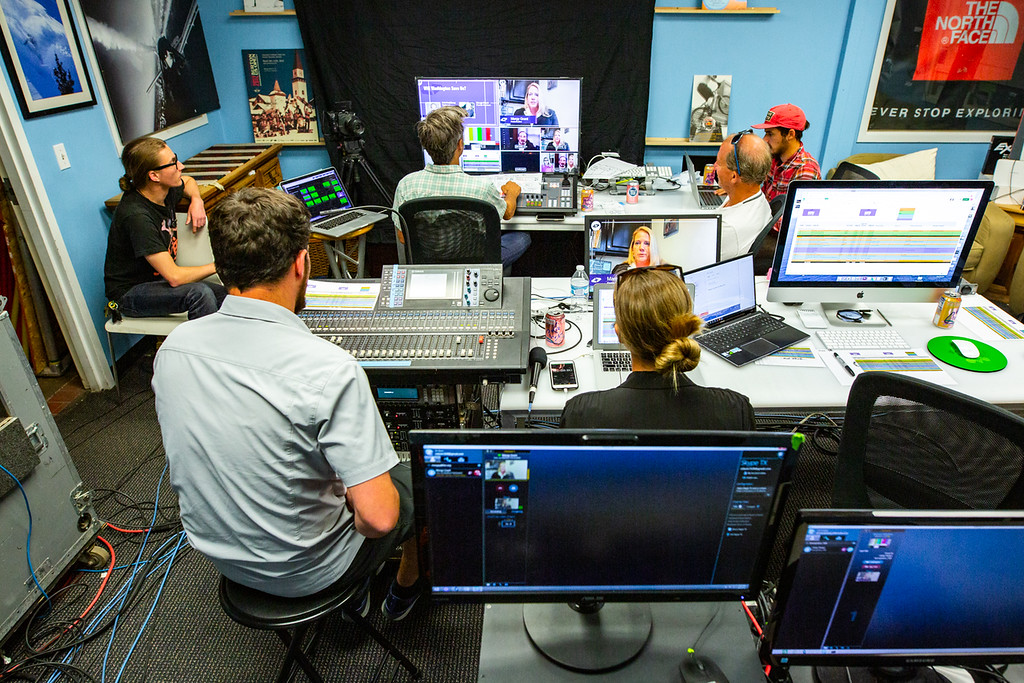 Additionally, our team developed and oversaw the production schedule while airing sponsor commercials, custom motion graphics and branded overlays for each interview. 
This project required the attention of many of our team members, from marketing to live media, to achieve the client's vision. We have always believed in our nimbleness as a company and that trait is of utmost importance today. 
"I have never been a part of a version-one product that went so well," said Brad Inman, owner of Inman News, during a Town Hall discussion that took place after the conference. 
We were built on in-person events and experiential marketing — that will always be part of our DNA — and we eagerly await the return of traditional experiences. However, we are excited to continue to flex our myriad capabilities and help our clients navigate uncharted waters. Thank you to Inman for this wonderful opportunity.