From livestreams on ski resort slopes to the heat of Formula 1 in Miami, our team carried out a multitude of exciting projects this winter and spring. We met the challenges of extreme weather and new project partners in stride, continuing to provide top tier services across all our events. Read on for more about the first half of the year's projects.
Outdoor Retailer Innovation Awards
The January Outdoor Retailer Snow Show marked the trade show's return to Salt Lake City. On the second night of the show, we produced the Outdoor Retailer Innovation Awards, which honors products and services judged by a panel of industry experts based on four criteria. L. Renee Blount hosted the ceremony, which saw awards granted to inspiring products like Wndr Alpine's Intention 108, the first backcountry ski with components from microalgae oil and reclaimed production waste. The ceremony capped off with the product of the year, WoolAid Limited's adhesive bandages, which replace the traditional plastic bandages with merino wool. We were delighted to collaborate with Outdoor Retailer for this event and play a role in welcoming the expo back to Utah.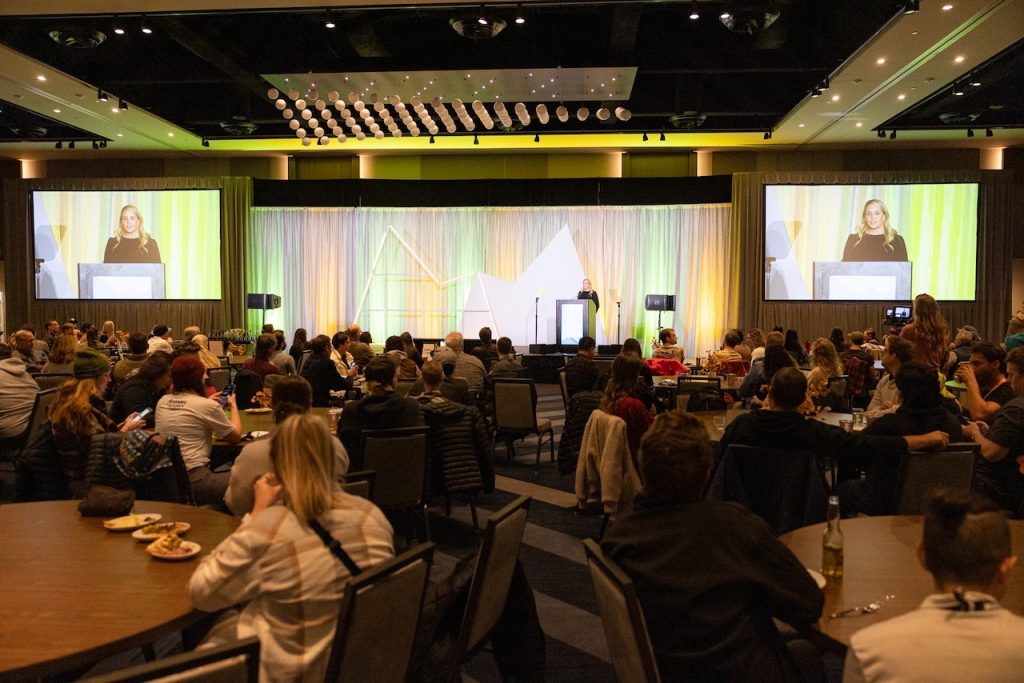 Utah Toyota Dealers Association Activations
As part of our continued partnership with the Utah Toyota Dealers Association, we activated at numerous sporting events and concerts, including Real Salt Lake and Utah Jazz Games, Red Butte Gardens Concerts, and the Western Conservation and Hunting Expo.
At each event we have Toyota vehicles on-site to engage the consumer with the latest Toyota models. The TDA Tundra is showcased at each Utah Jazz game, RSL game and Usana Concert. At RSL games held at America First Field, the custom RSL-wrapped 4Runner is on the TDA display ramp at the Toyota Family section along with the TDA Tundra present at the main entrance. At the Usana Amphitheater, the activation also features our modular container activation,  "Optimus."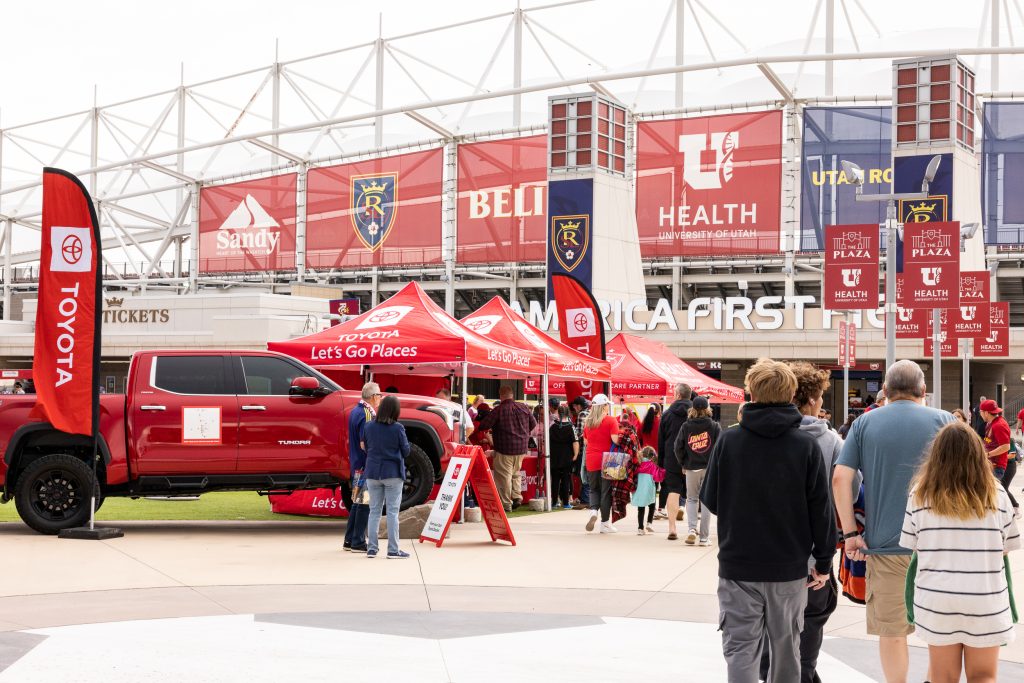 USSA Grand Prix – Mammoth
Continuing our work with the USSA Grand Prix series, we installed height meters along the halfpipe as well as finishing structures for each venue. The athletes were on their a-game, on the path to qualifying for the U.S. Olympic Team in Snowboard and Freeski.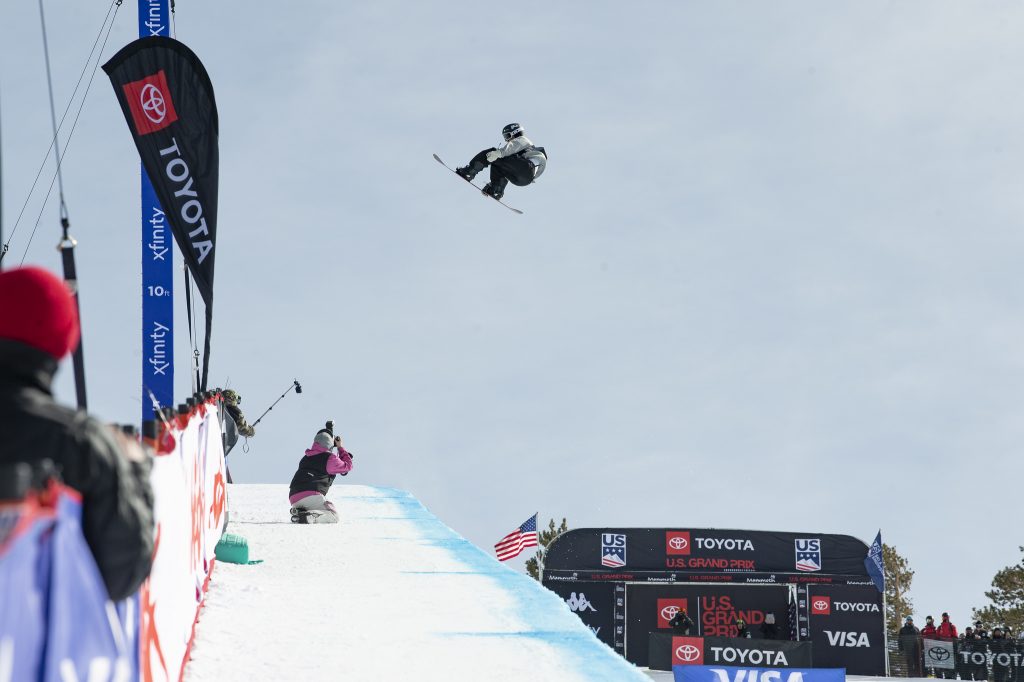 JBL Audio Peaks on Peaks
We work on a lot of unique events, and JBL Peaks on Peaks may just take the cake for the most multi-hyphenate project yet. Part capsule-collection launch, part fashion showcase, part rail jam, JBL's Peaks on Peaks brought a bit of everything to Park City Mountain Resort. We spent the weekend with snowboarding's greats, invited to the event by the legend himself, Russel Winfield.
In partnership with Trigger House Productions, we produced and directed the livestream that brought this dynamic event to viewers around the world on JBL's website and YouTube landing page.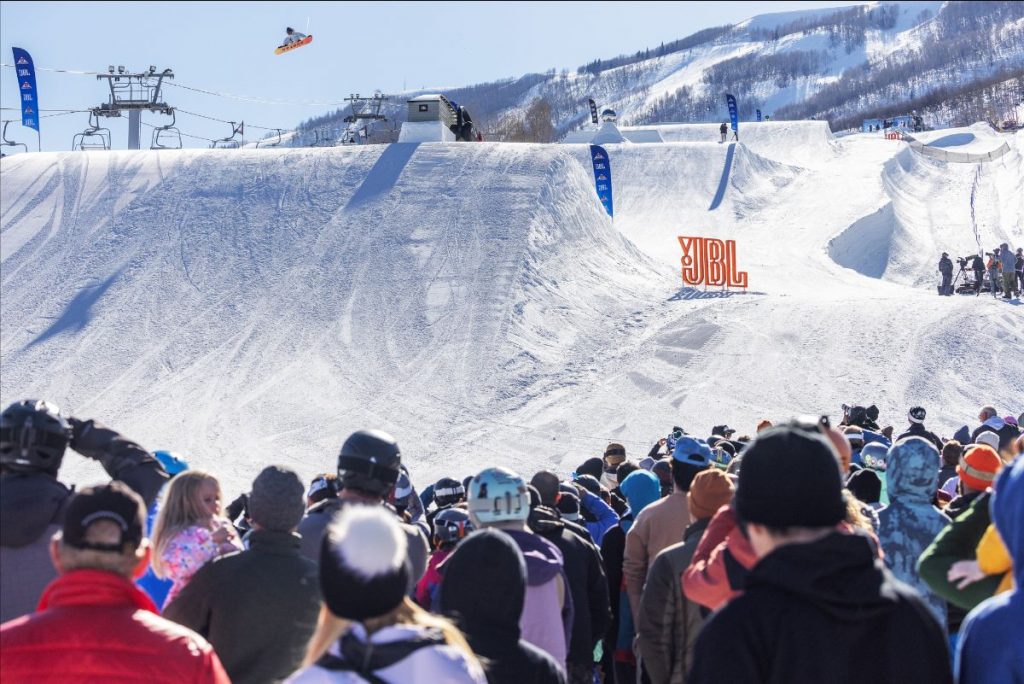 Inman Access
We've worked with Inman News on their Inman Connect conferences over the last three years. After a successful debut in June 2020, we continued to produce a monthly show for their audience of real estate professionals. Each show featured a series of interviews and panels on topics like growing one's portfolio, the state of the market, and proptech solutions.
New this year, Inman has launched Inman Access, a subscriber-based platform for real estate experts. Subscribers can now watch on-demand videos from anywhere in the world on any device. It's a privilege to work with Inman on this new chapter and we can't wait to see what's next.
Toyota Sports Festival: Chicago & New York
Following the success of the Toyota Sports Festival at the LA Auto Show, we were back with the Toyota Sports Festival at the Chicago and New York Auto Shows in February and April, respectively. Attendees were able to try their hand at a variety of Olympic and Paralympic sports, from wheelchair basketball to curling. This unique activation provides opportunities for folks of all ages to engage with new sports as well as interact with Olympic and Paralympic athletes like Olympic BMX rider Alise Willoughby and Paralympic alpine skier Andrew Kurka.
The Sports Festival also features grants awarded by the Challenged Athletes Foundation. CAF helps adaptive athletes access sports equipment to continue engaging in sport. Read more about the grants awarded this season here.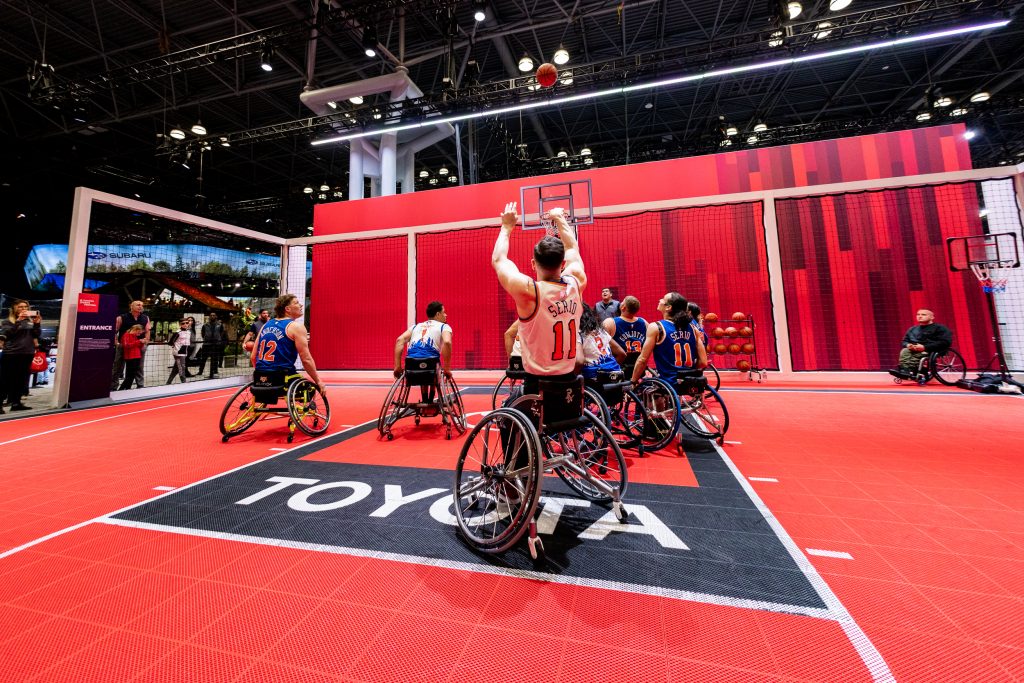 Chase Sapphire Lounge: Stratton, Steamboat, Big Bear & Palisades
Back for the third winter season, we worked alongside Intersport to bring luxury lounge pop-ups to four ski resorts across the US. Our work began by coordinating with each resort operations team and continued until the last item was packed away in trucks for transport.
An exclusive perk for cardholders, the lounges featured food and drink as well as access to Stockli demo skis throughout the day. Two weekends each at Stratton Mountain, VT and Steamboat Springs, CO gave cardholders the opportunity to wine and dine while taking in the sunshine. The project ended with stops in Big Bear, CA and at Palisades Tahoe, CA.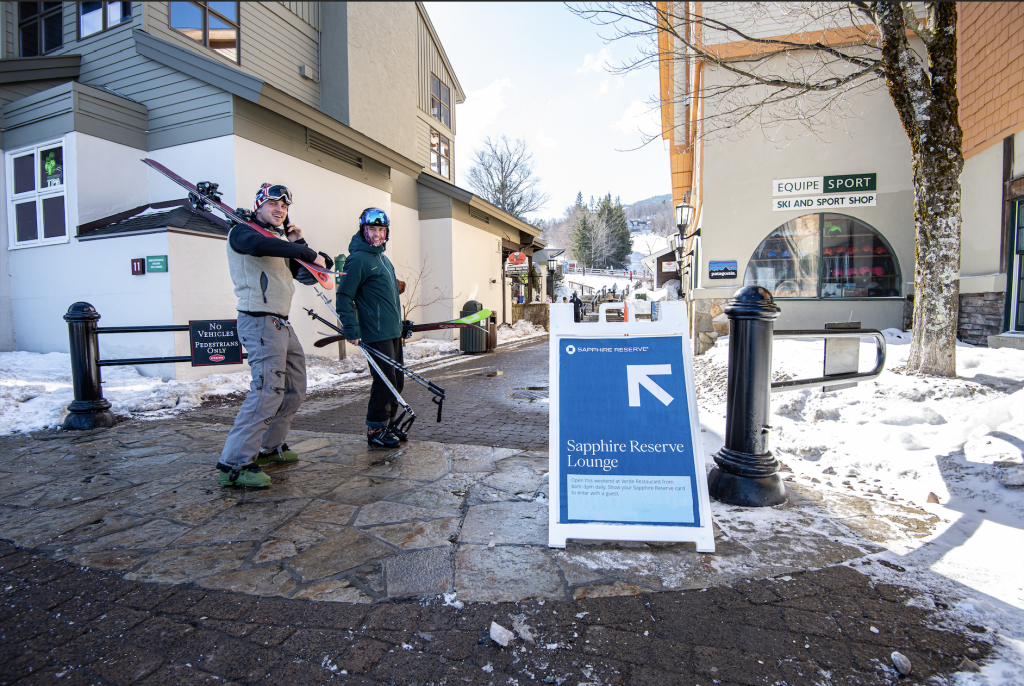 Woodward Peace Park at Snowbird
Started in 2012 by Danny Davis, Woodward Peace Park Championships invites world class snowboarders to an innovative terrain park for a different take on the classic slopestyle competition. This year's event was held in Mineral Basin at Snowbird, where some of snowboarding's greatest talent threw down during three days of dynamic competition. The competition was followed by a day of "Peace Park for the People," which gave skiers and riders the chance to try their hand at the course.
We handled key branding and design of some of the course's elements like the Mountain Dew arch, Burton feature, the Woodward monument sign and more, so the pros had the perfect backdrop during their runs.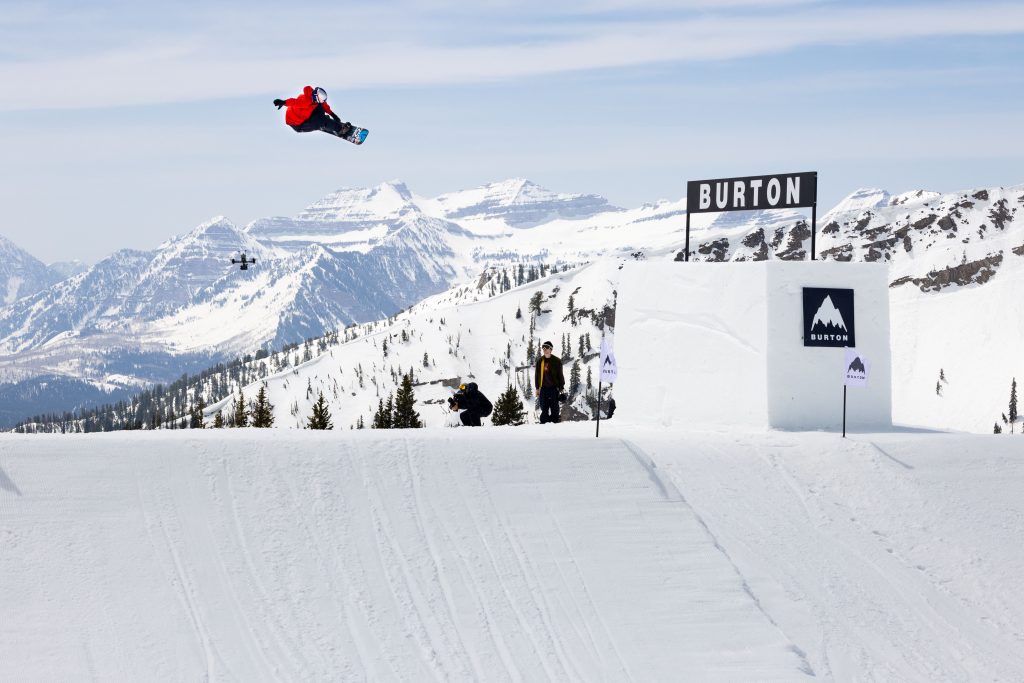 Natural Selection Tour: Revelstoke
Much like Liam Neeson's character in Taken, our team possesses a very particular set of skills. Second to none is our own Jason Eder's experience installing branding in extreme environments. This winter, Eder lent his expertise to the operations and logistics at the Natural Selection Tour's Revelstoke stop. It was quite the backdrop for the second stop of freeride snowboarding's hottest competition.
Formula 1 Grand Prix at Miami
In perhaps the exact opposite environment to The Natural Selection Tour, we partnered with Red Bull Logistics and Throwing Star Collective on operations and logistics around the Formula 1 Grand Prix in Miami. A month-long engagement in tough conditions saw our team bring numerous elements of this dynamic event to life: from receiving over 20 semi trailer loads of equipment to placing Red Bull branding at the hospitality stations to packing it all up to do again in Las Vegas later this year.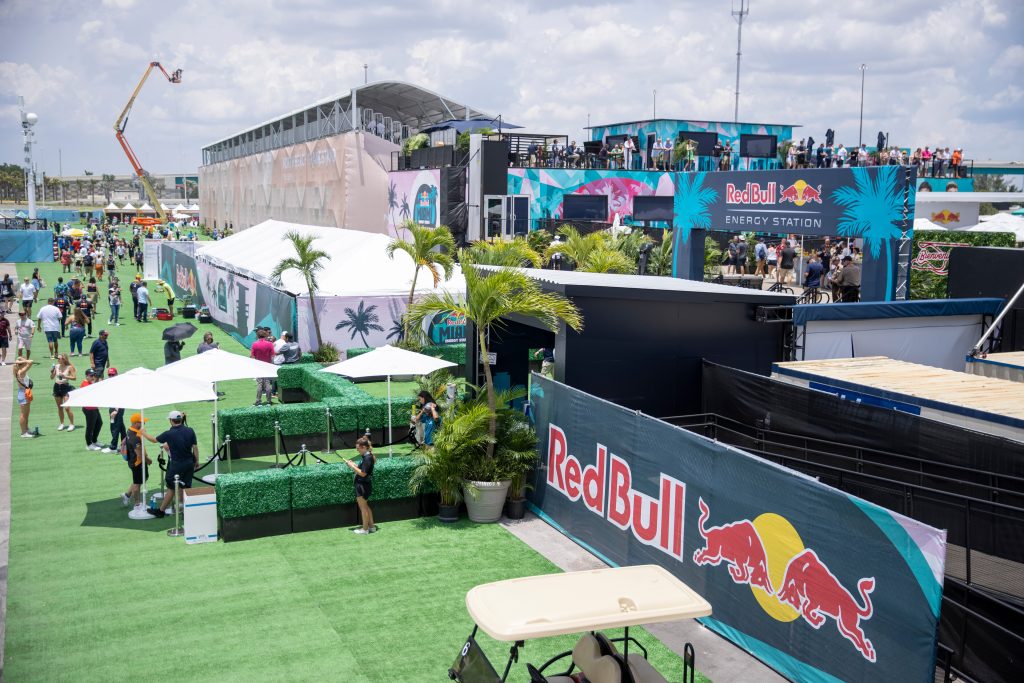 National Lacrosse League
Over the 22-week season our team produced over 50 games for four of the National Lacrosse League's teams in the Western conference: the San Diego Seals, Colorado Mammoth, Panther City Lacrosse Club, and the Las Vegas Desert Dogs. With the variety of location bases, we used a remote production (REMI) model, which maximizes efficiency with limited staff onsite while we produce the games from our SLC studio. Congratulations to the team on another successful season of work with NLL.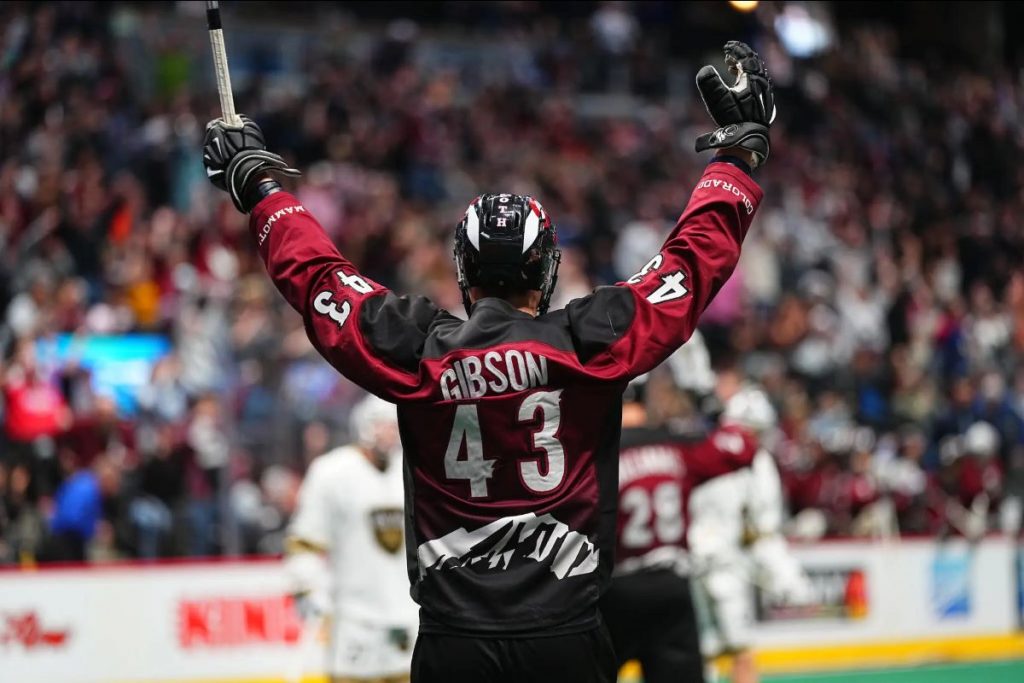 Thanks to all our partners for another great year of events and productions!
Stay tuned to our social channels to see more of what we're up to throughout the year. Find us @dragonflimedia on Instagram, Twitter and LinkedIn