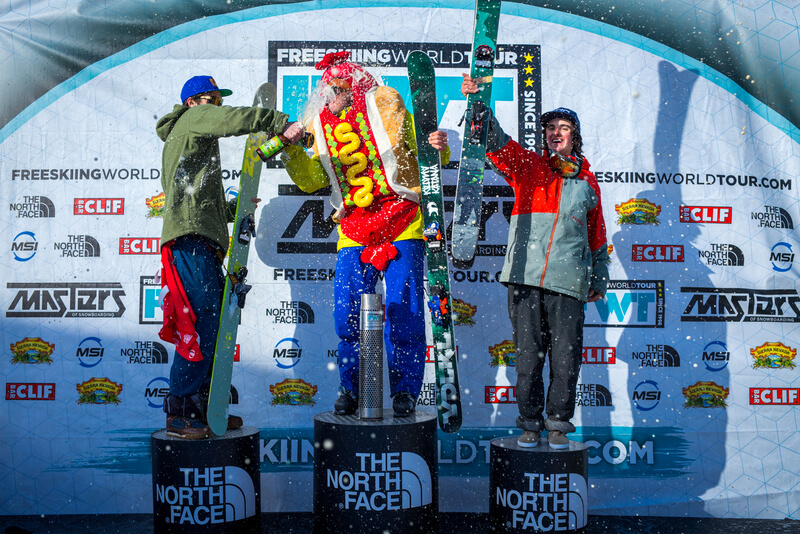 1997 - Freeski World Tour
We started our story as pioneers of big mountain competition.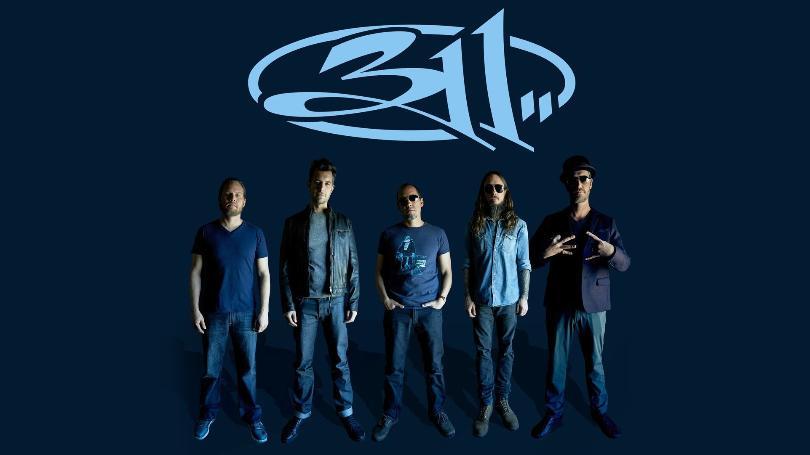 2000 - Red Bull Rock n Air
Top musicians like 311 and Pennywise played second stage to action sports legends like Tony Hawk and Tanner Hall at this unique event. Despite the immense challenge of bringing action sports performance ramps to iconic music venues like Red Rocks, we delivered a memorable show.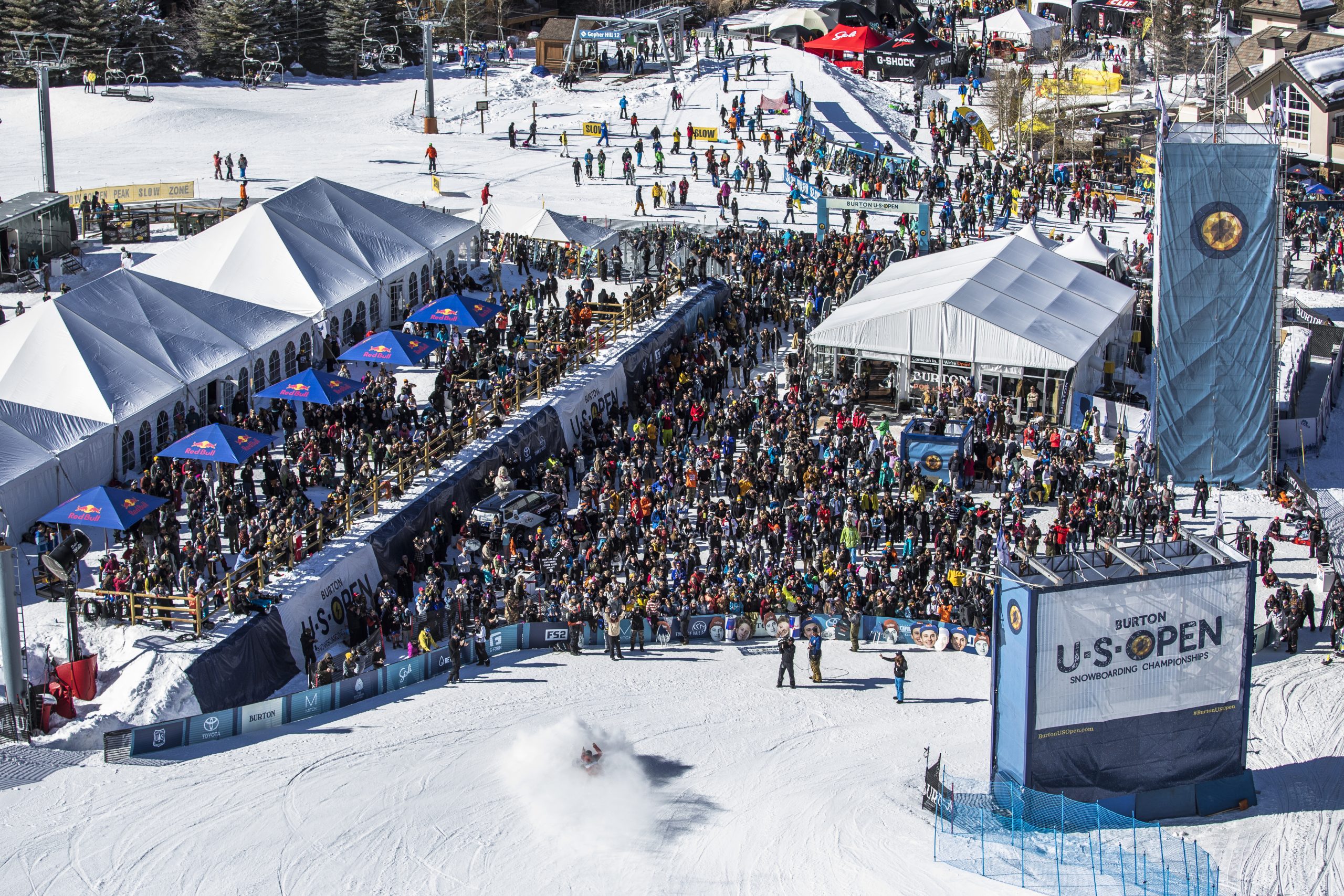 From the competition venues to fan experience and all of the logistics and operations along the way, our team is the engine that makes the annual Burton U.S Open of Snowboarding go.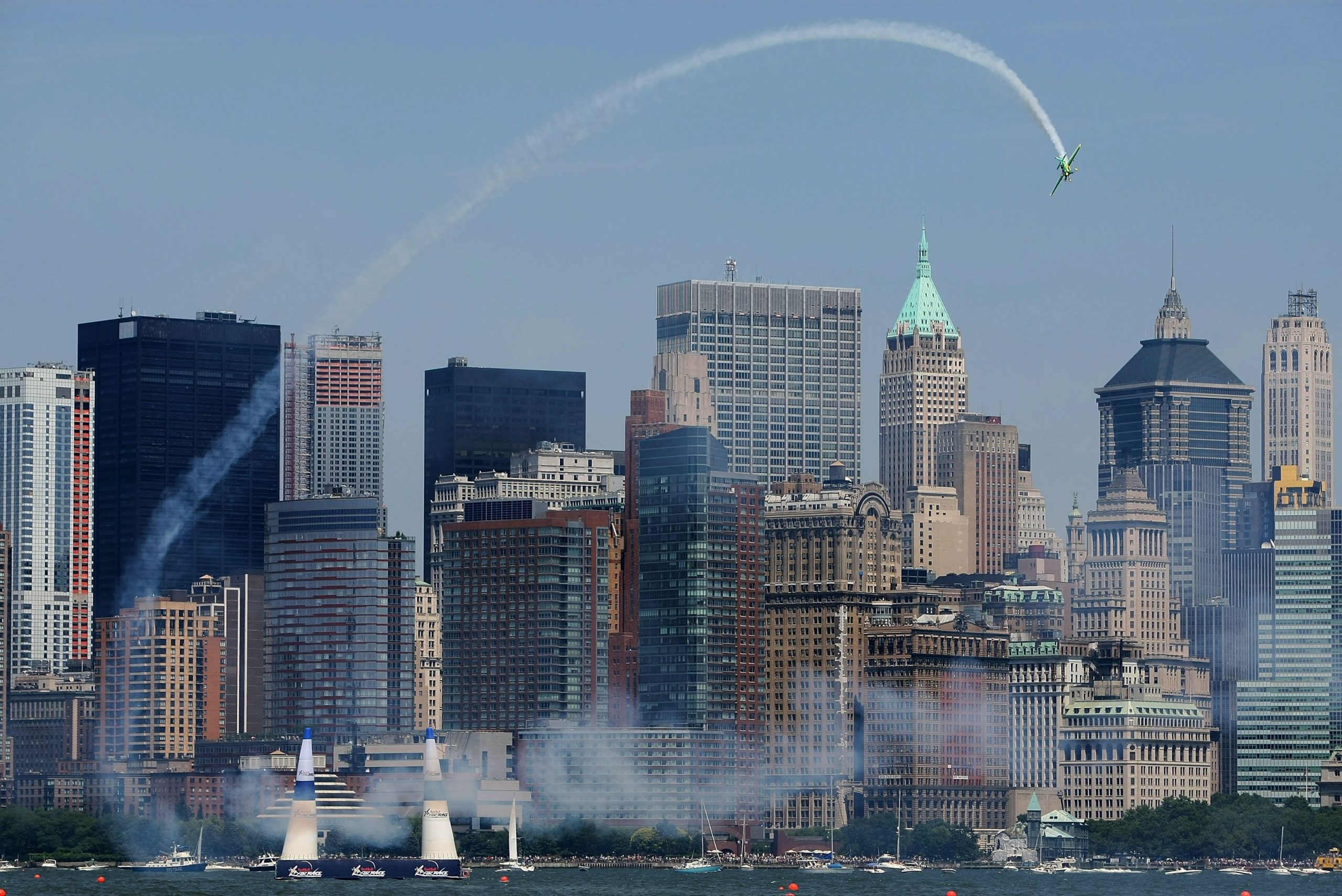 Red Bull hired us to coordinate an Air Race over the Hudson River in New York City, a feat that required extensive involvement from Homeland Security, the FBI and Federal Air Marshals.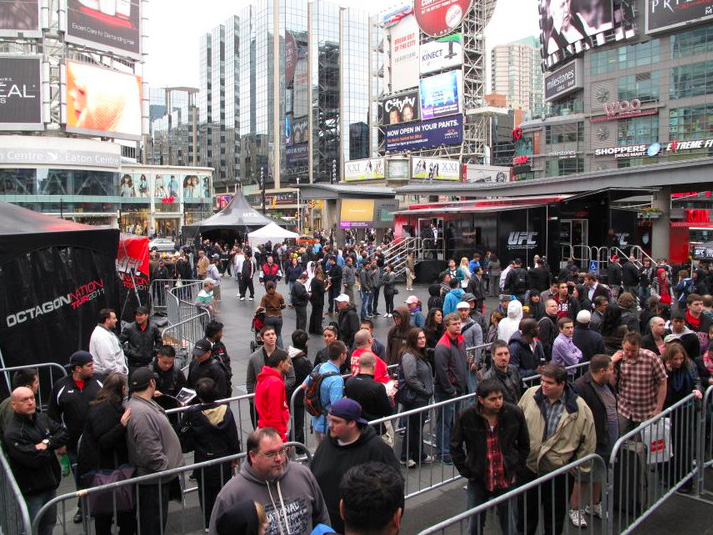 2011-2012 - UFC Octagon Nation Tour
Our most knockout marketing campaign was working with UFC to design and develop a massive 53-foot expandable traveling semi-truck activation. The trailer hosted an interactive Fight Card Challenge as well as autograph sessions, a video game station, photo booth, memorabilia gathered from the UFC and cult collectors and more.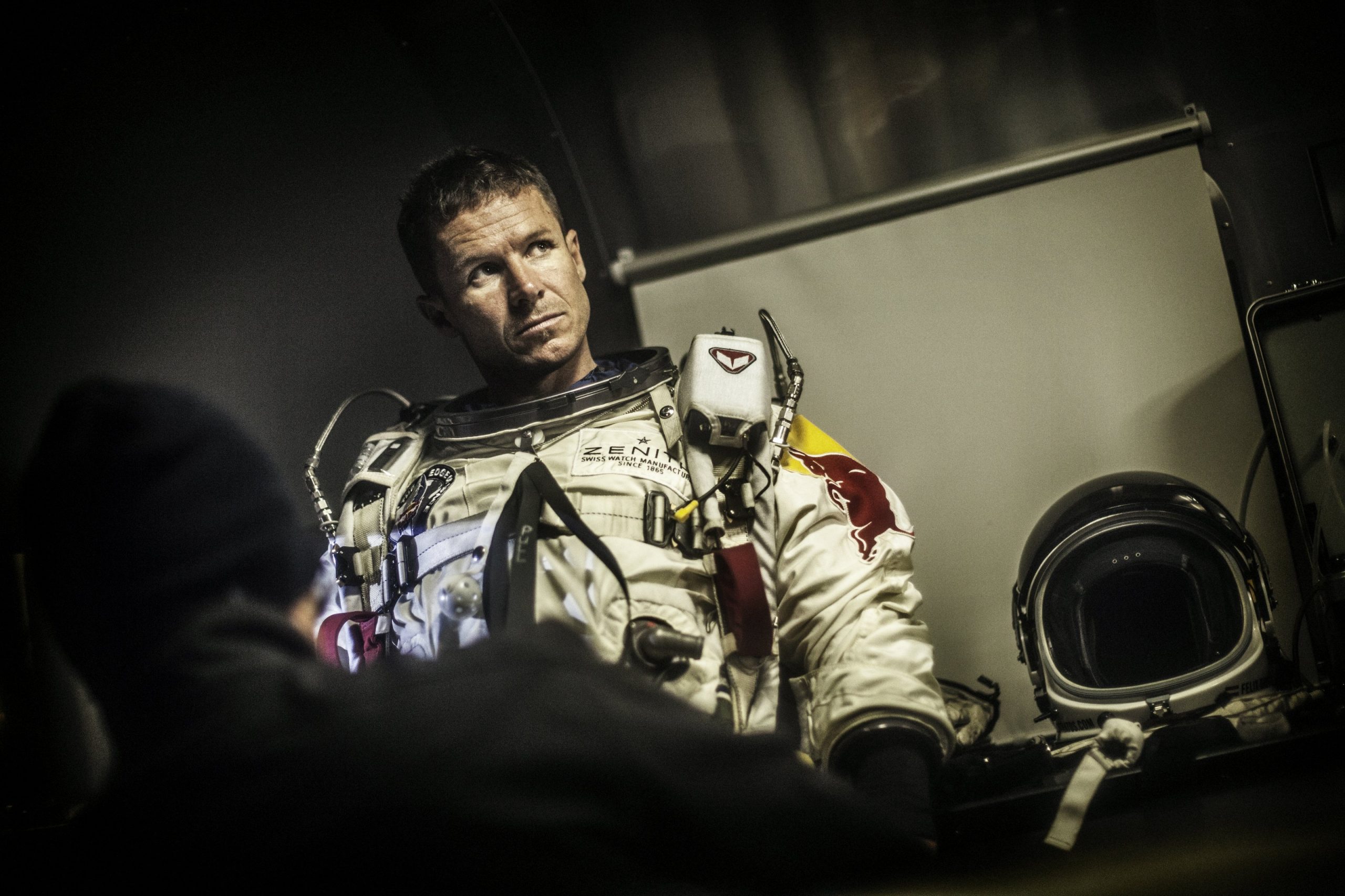 2012 - Red Bull Stratos
When Red Bull assisted Felix Baumgartner in his pursuit to break the sound barrier by base jumping out of a balloon 24 miles above the earth, we were there at ground zero managing the daily operations of the Stratos' basecamp. We worked on three iterations of this project over a four year period, interfacing with all of the teams from around the world.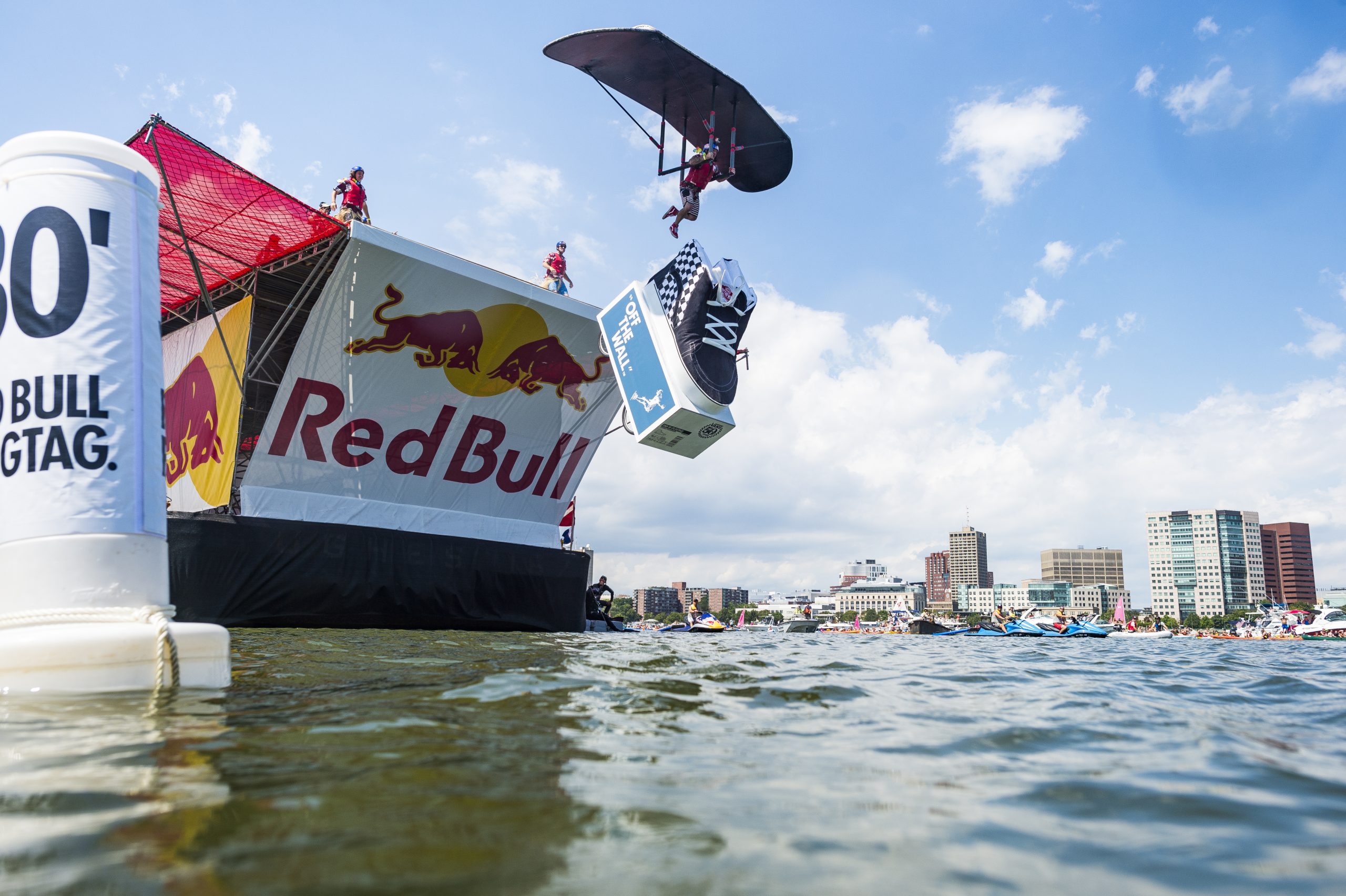 2013 - Red Bull Flugtag
National Red Bull Flugtag Day! We managed operations for two of the five host cities that very day.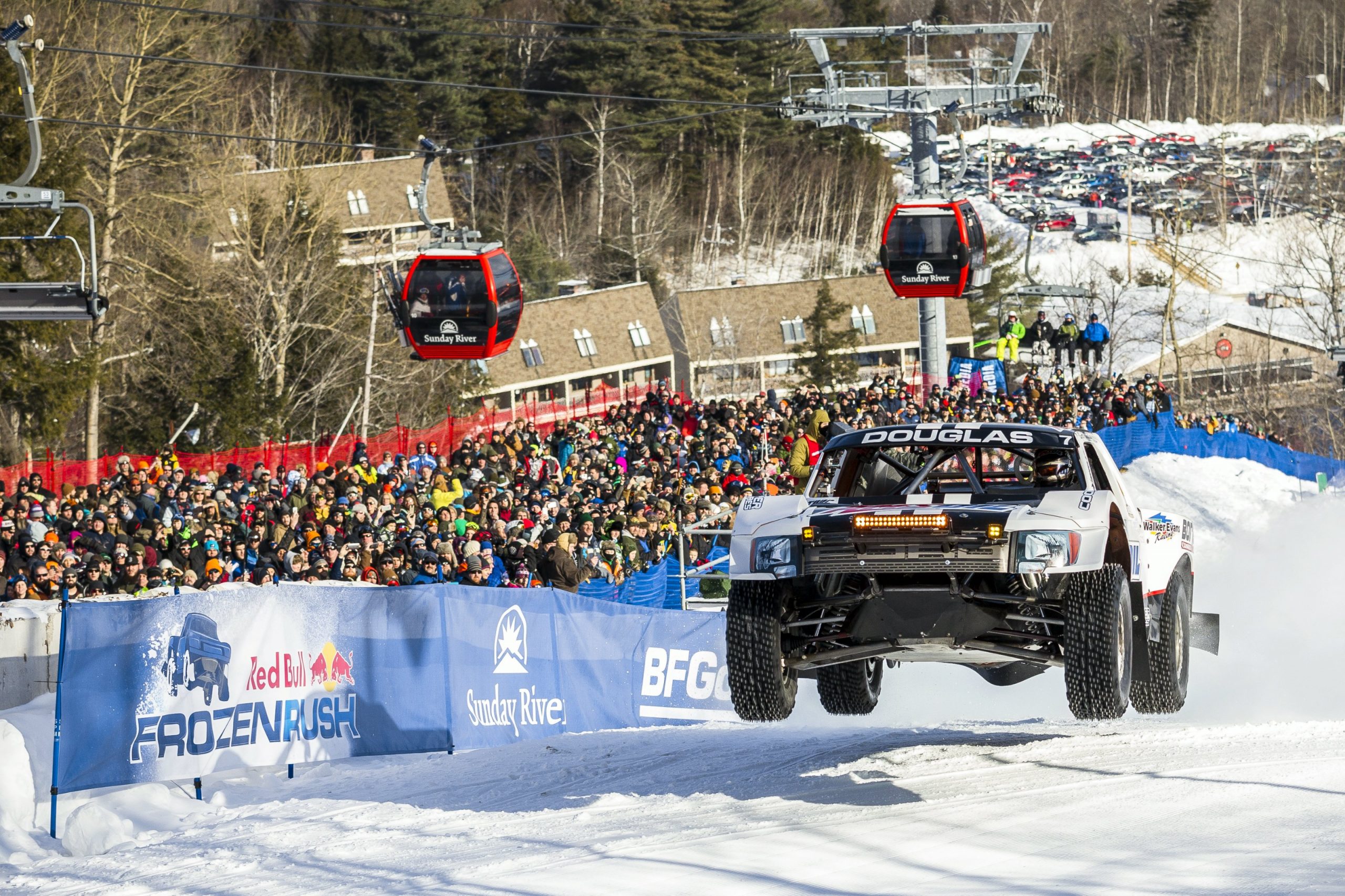 2014-2016 - Red Bull Frozen Rush
Most people don't even like to drive in the snow, let alone rally 900-horsepower off-road Pro 4 trucks down the snowy mountain slopes of Sunday River Maine. When Red Bull developed Frozen Rush for the first time in 2014 it hired us to build the entire venue, execute and manage the operations and logistics.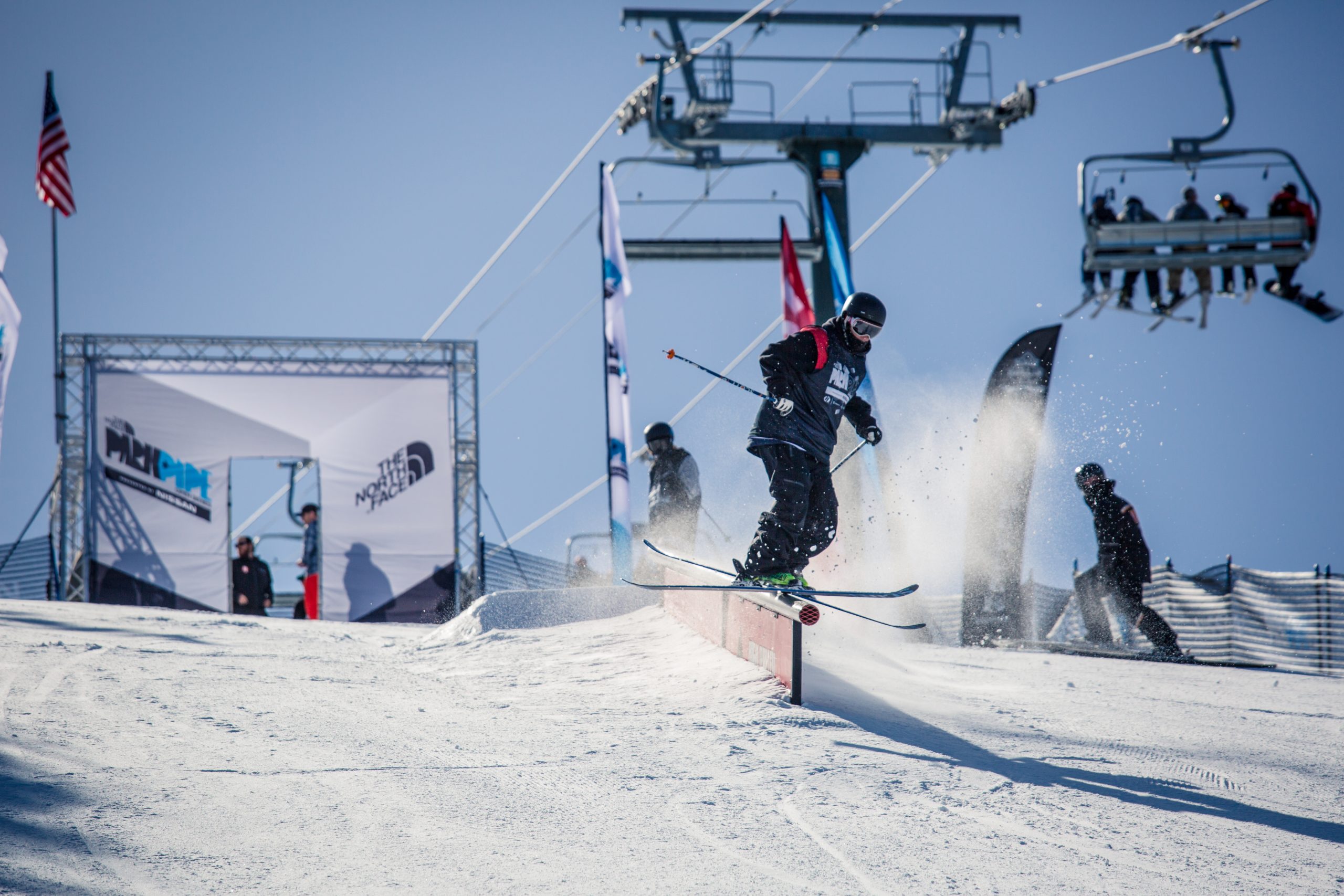 The North Face tasked us to make a competition for every freeskier and the virtual comp was born. The new digitally executed competition made it possible for aspiring athletes anywhere to compete by filming their park and pipe runs anywhere. In 2016, it relaunched as The North Face Peak2Park Virtual Competition including snowboard categories and open to international participants.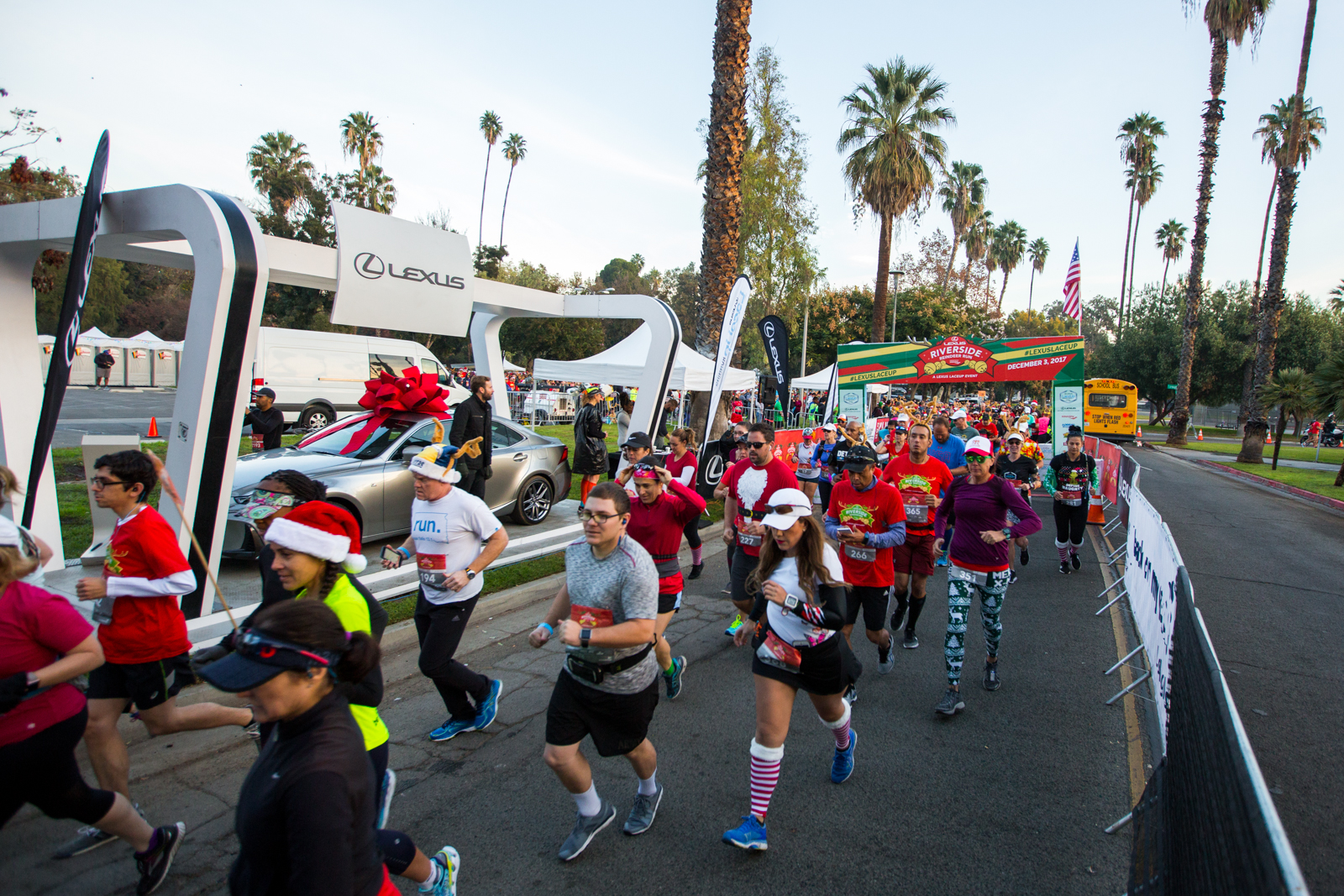 We helped Lexus get their brand running through the invention of a custom luxury half marathon series with four stops across Greater Los Angeles.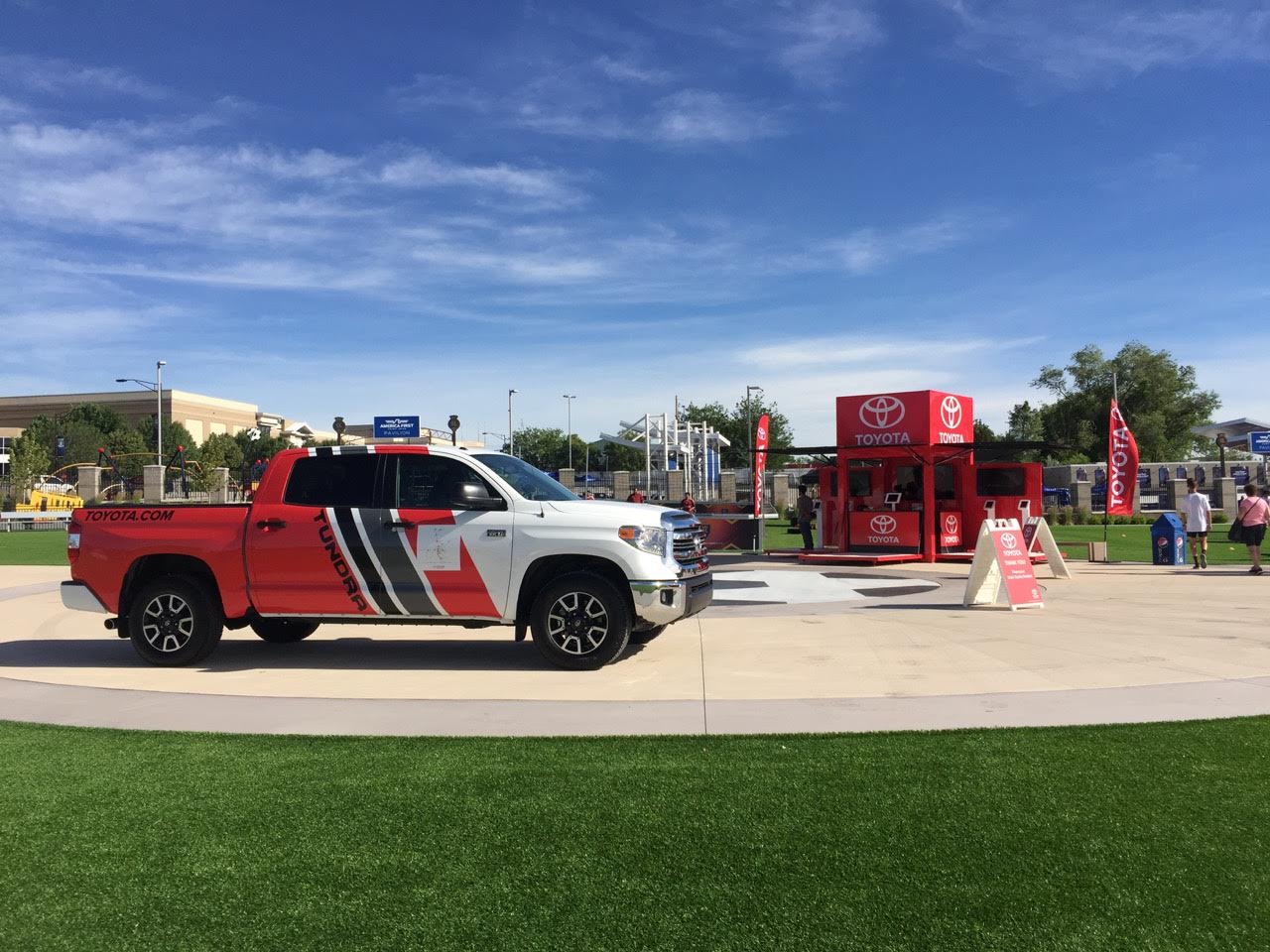 We manage the ins and outs of the Toyota Dealers Association of Utah's activations at concerts, sporting events and festivals around the state to generate leads for our longtime partner.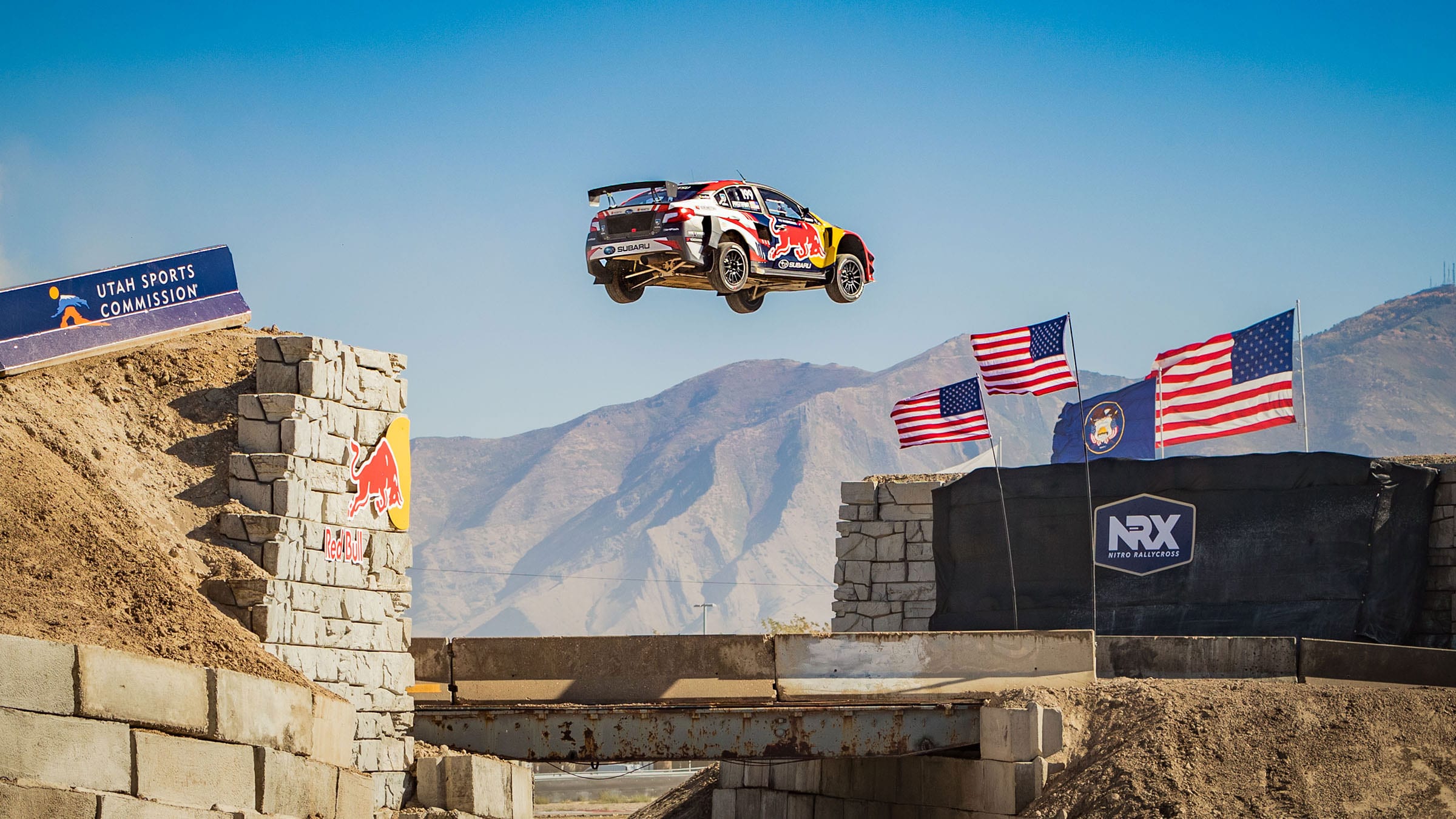 Our team manages all venue and competition operations as the world's most daring extreme sports athletes compete on the Nitro World Games circuit.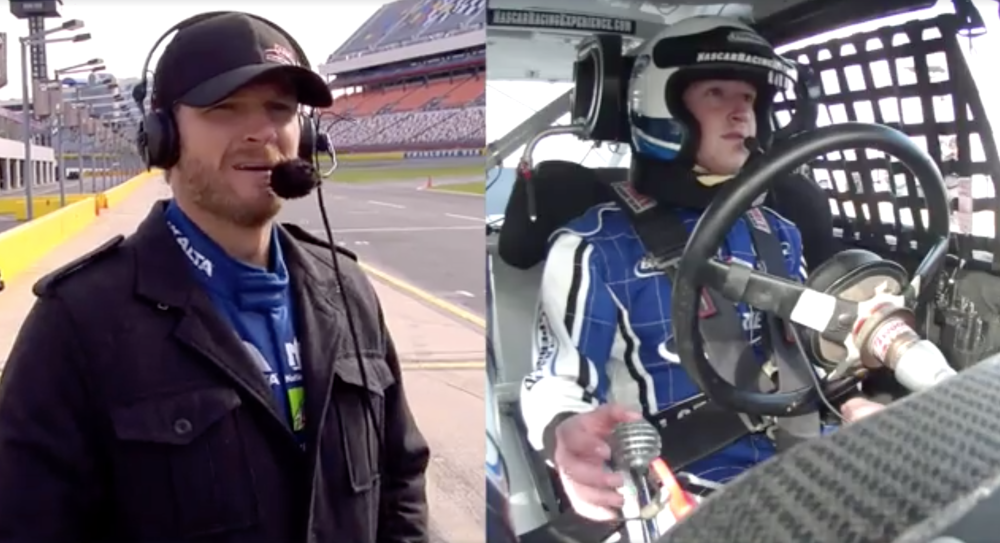 2016 - Facebook -Zuckerberg at Charlotte Motor Speedway
When Facebook needed a production partner to provide a complete end-to-end coverage solution for its CEO/Founder, Mark Zuckerberg, with Dale Earnhardt Jr. live from NASCAR's Charlotte Motor Speedway, they called Dragonfli Media. We produced and directed a 10-camera production including five wireless onboard-cameras to capture and deliver a 20-minute Facebook live broadcast that reached over 2 million viewers.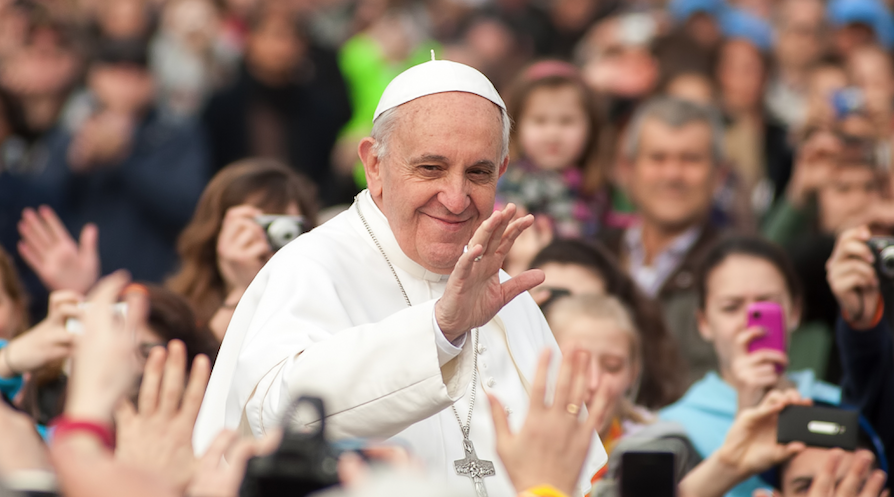 2017 - First Papal Facebook Live
In conjunction with Facebook, we executed the first live stream delivered from the Vatican City. Pope Francis addressed the World Conference on Child Dignity in the Digital World to 80 million viewers.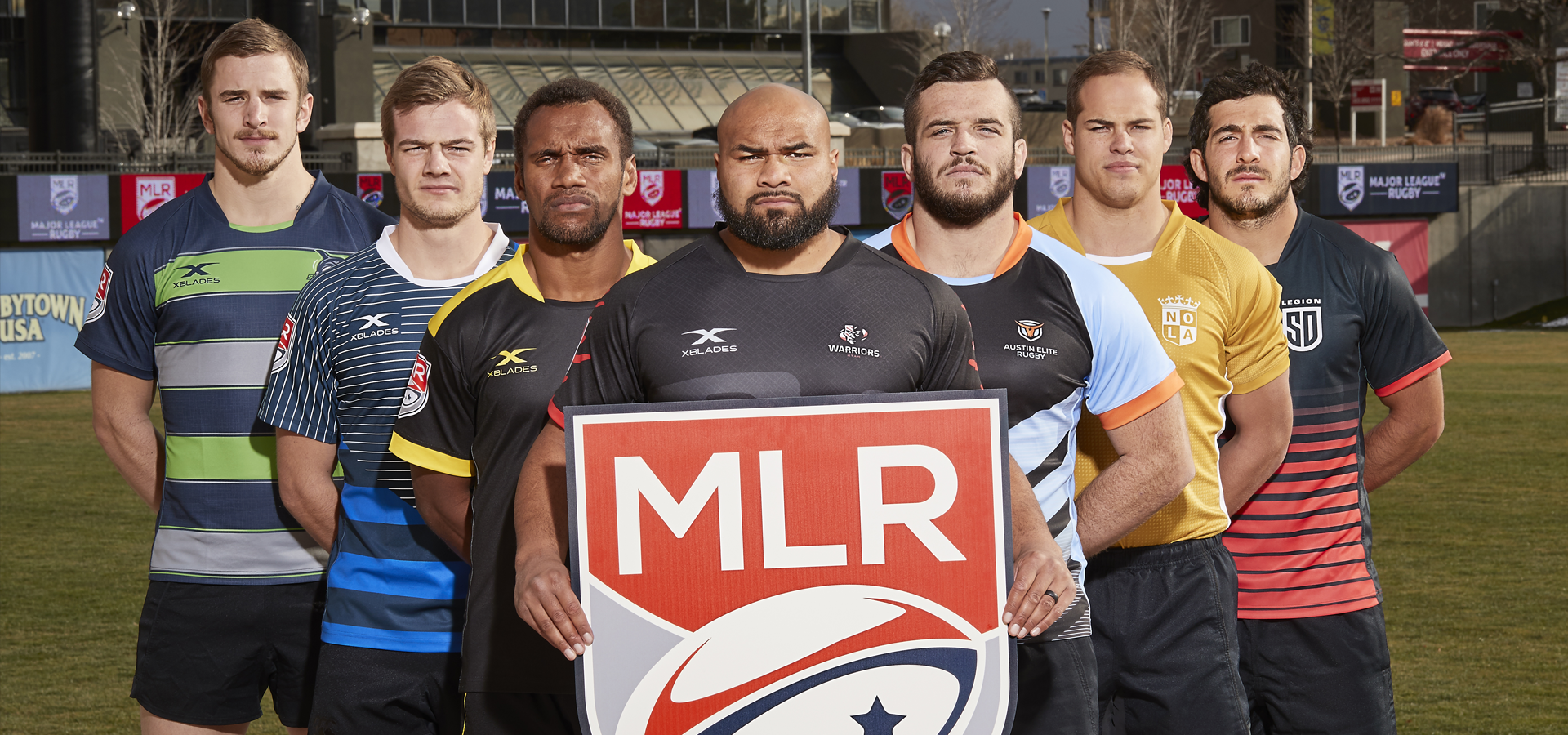 We produced 10 weeks of game coverage for the inaugural season of Major League Rugby managing all aspects above and below the line. Additionally, our team created the distribution strategy and partnerships which included deals with CBS Sports Network, ESPN, AT&T Sports Network, Facebook, and YouTube.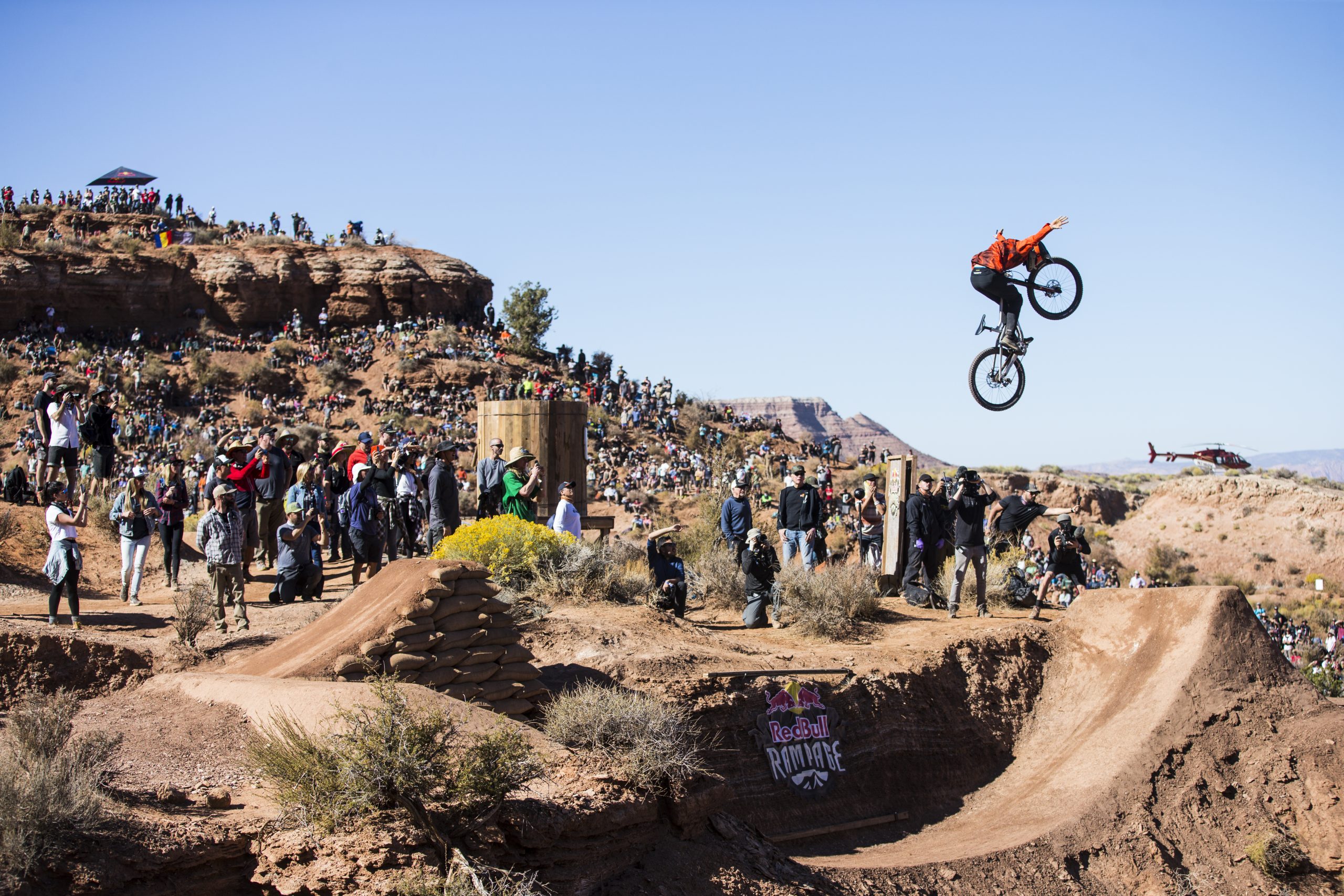 Our team provided operations and branding support at Red Bull Rampage, the pinnacle of freeride mountain biking, as the world's best put it all on the line in front of 3,000 spectators in the desert of Southern Utah.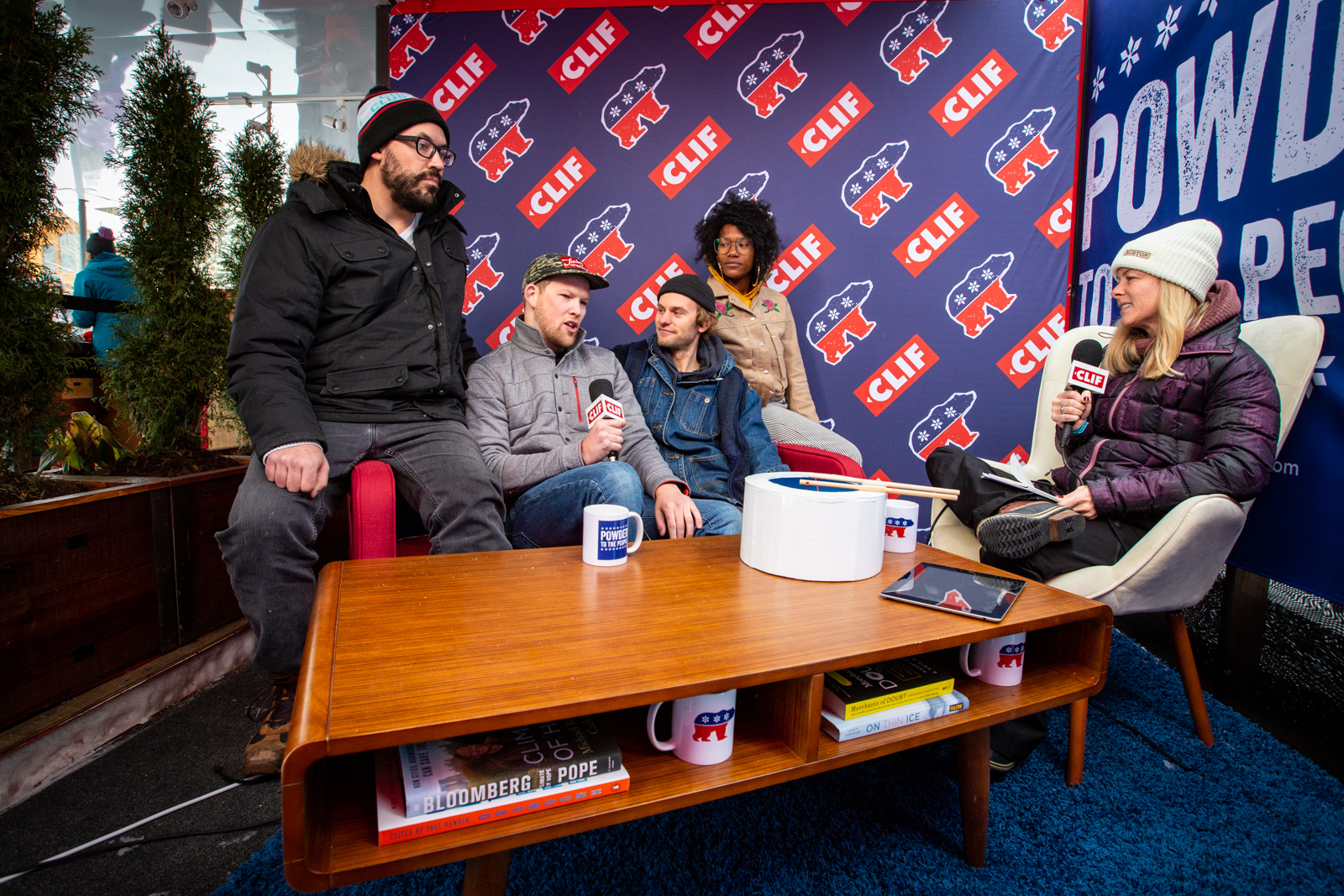 Three days of interviews with athletes, politicians, influencers and activists produced live to Facebook and Instagram from CLIF Bar's Snow Party at the Burton U.S. Open in Vail.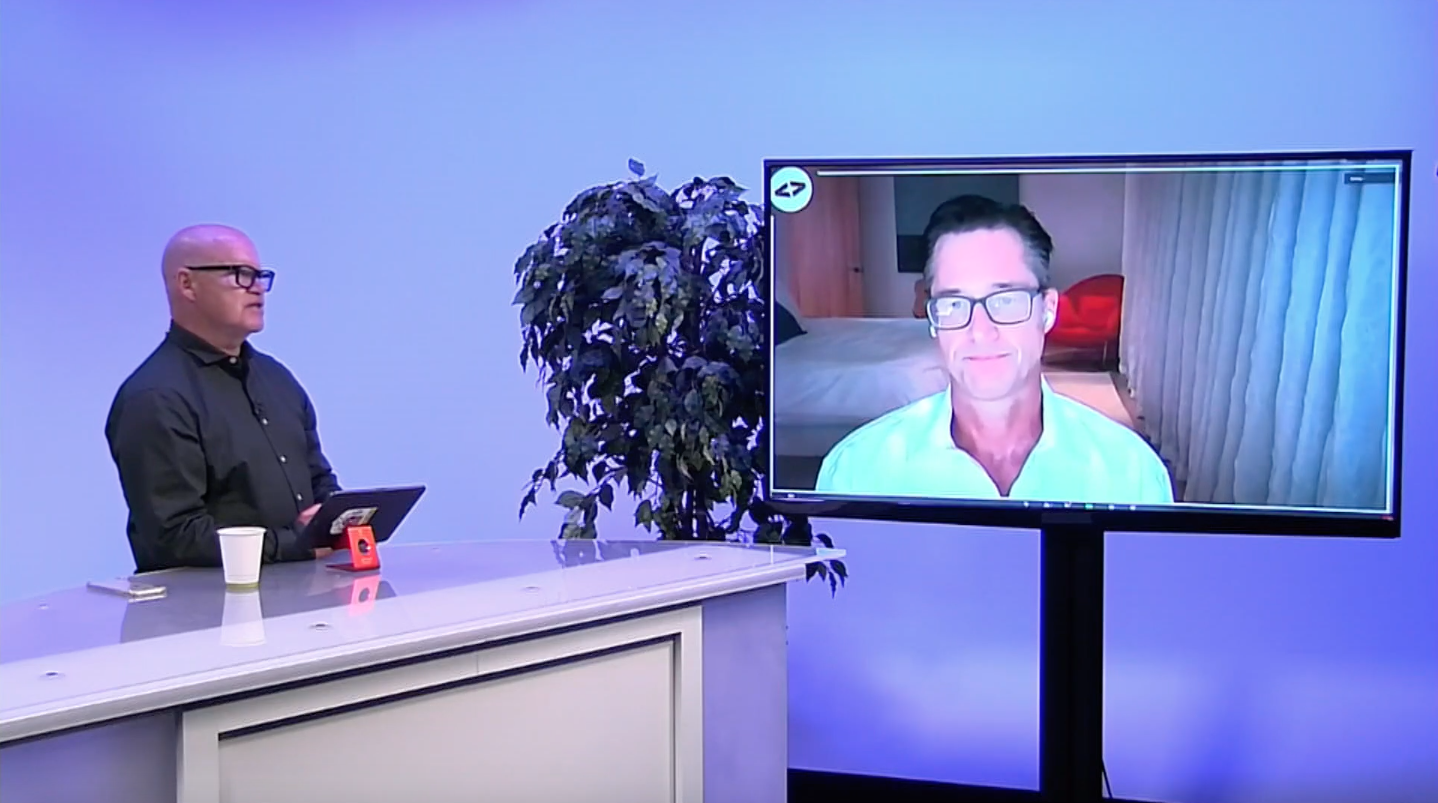 2020-2022 - Inman Connect Now
Inman Connect Now, an annual real estate summit, was seeking a new way to feature their keynote speakers and host networking opportunities for their audience during the COVID-19 pandemic. We turned their traditional, in-person conference into a virtual experience, providing a turnkey platform. Even with the return of in-person events, we have continued to produce monthly shows and live stream original content to an audience around the world.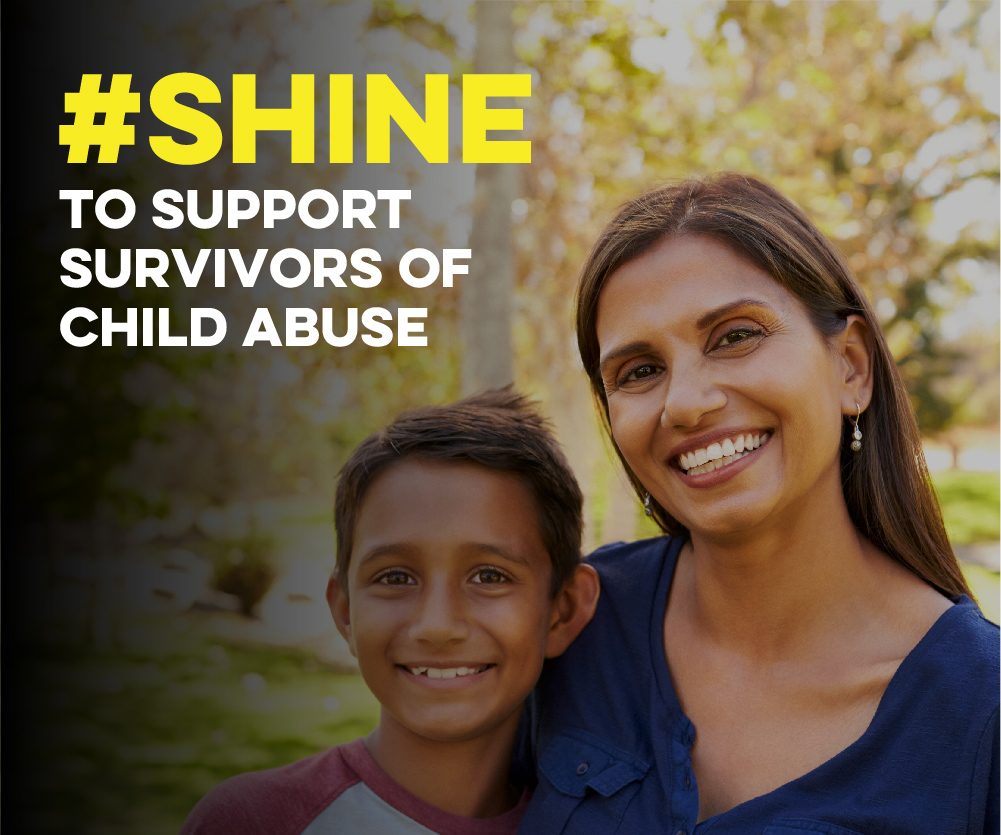 We teamed up with Utah's CJCs and the SHINE campaign to ensure all of Utah is aware of the available resources for children and their families who are affected by abuse while helping to end the stigma around child abuse and uplift survivors.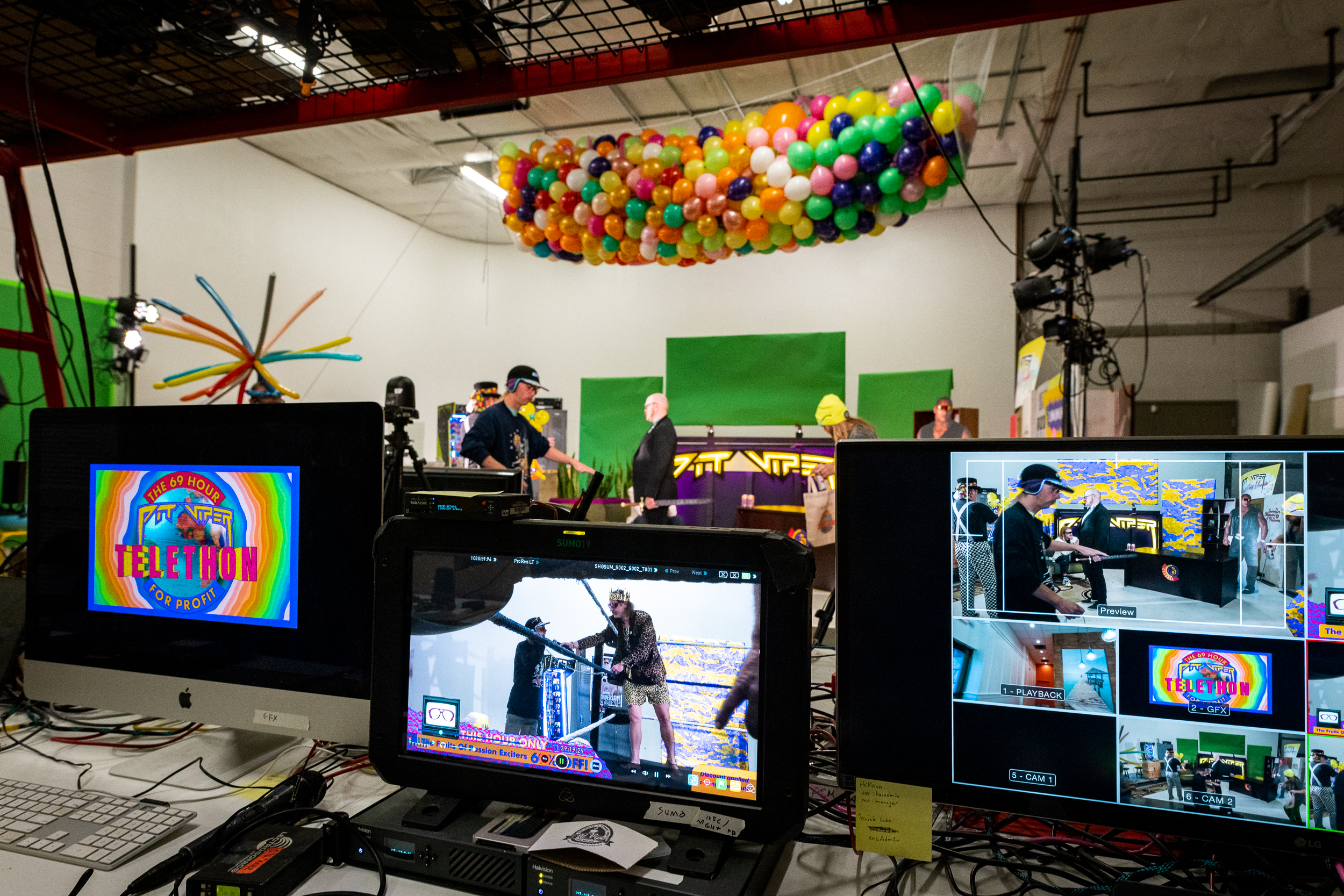 2022 - Pit Viper Telethon
Somewhere between fever dream and five star rodeo, Pit Viper's 69-Hour For Profit Telethon had a bit of everything, and we were there for all of it with video production and technical direction, as well as encoding and delivering the livestream. The broadcast combined 80 pre-recorded segments with an additional 30 hours of live content, everything from Pit Viper co-founder Chuck Mumford painting frames, how to build Glen Plake's famous mohawk, to a wrestling match for the ages. While we work on some complex projects, this one certainly had the most surprises (and the brightest color scheme).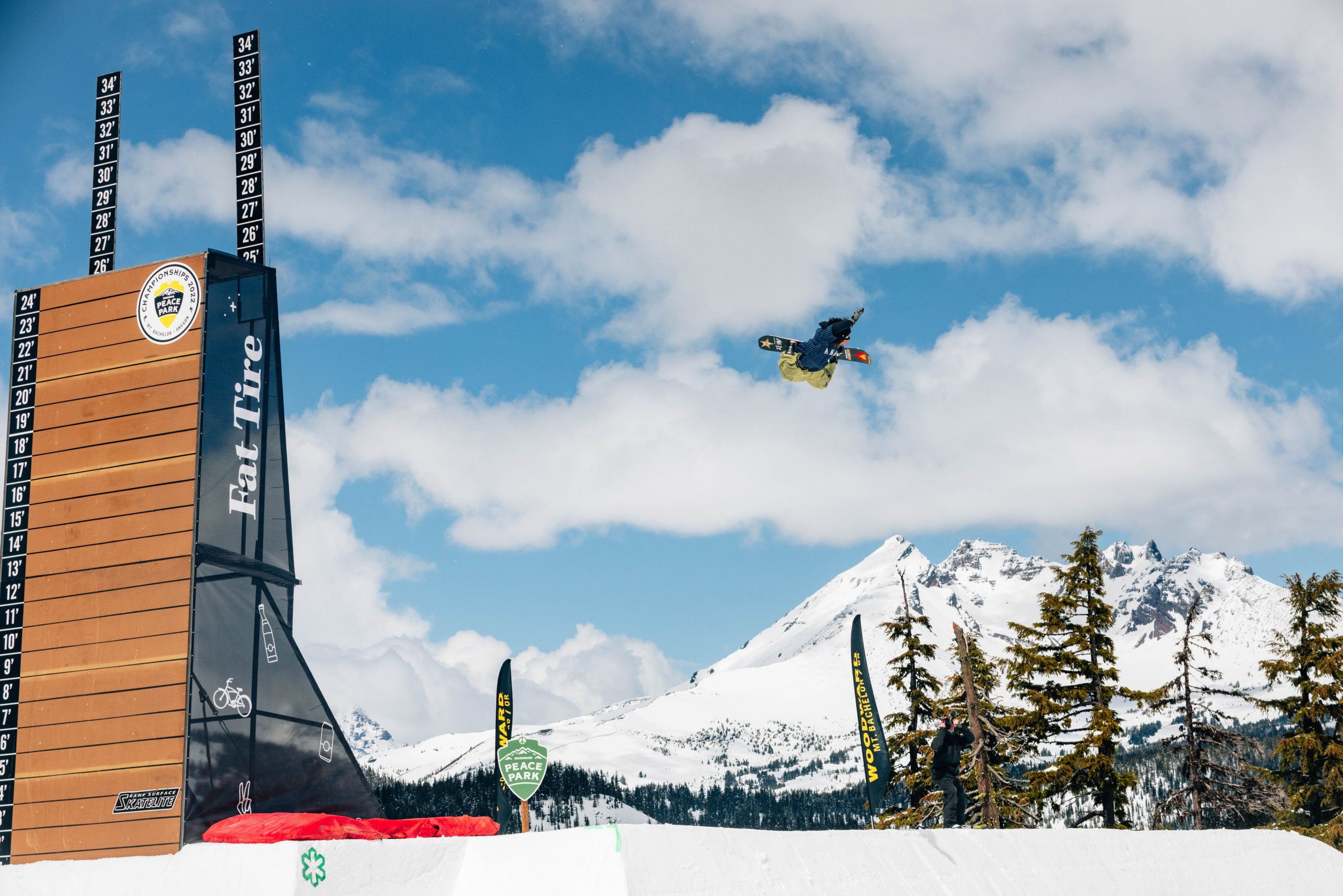 2022 - Woodward Peace Park
From the mind of snowboarding legend Danny Davis, Peace Park aims to reinvent freestyle terrain with a focus on transition, creativity, flow and fun — and is a true celebration of snowboarding and community. It was a thrill to collaborate with so many great partners on branding throughout the competition venues and athlete village in addition to assisting on the live TV production side.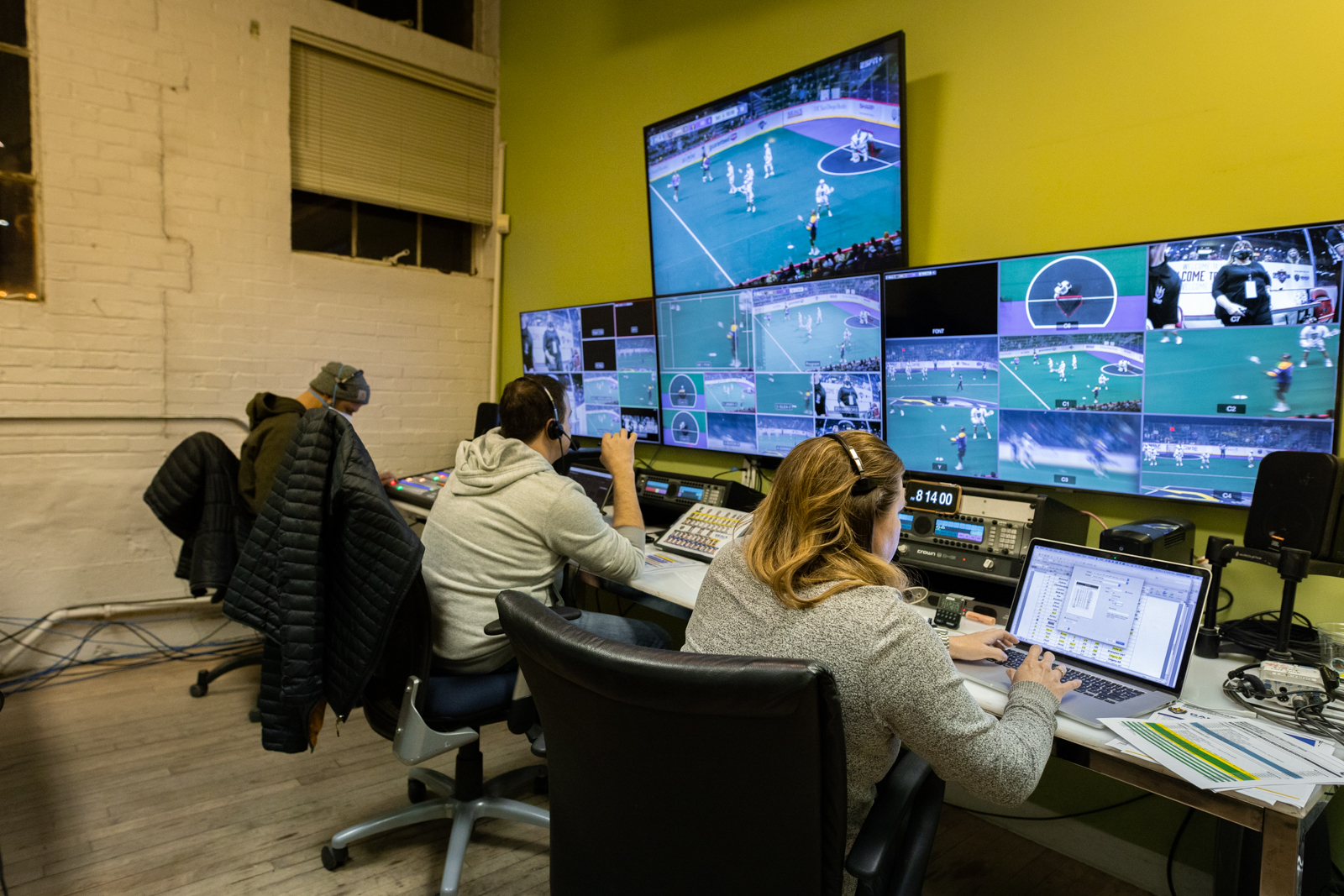 2022 - Present - National Lacrosse League Production
For our second year as production partners to the National Lacrosse League, we're producing over 50 games this season to ESPN channels. We're thrilled to produce home games for four of the league's teams in the Western conference: the San Diego Seals, Colorado Mammoth, Panther City Lacrosse Club, and the Las Vegas Desert Dogs. With the variety of location bases, we're using a remote production model, which maximizes efficiency with limited staff onsite while we produce the games from our SLC studio.
Detailed History
1997 - World Cup of Extreme Skiing
1998-2012 - Freeskiing World Tour
1999 - Salomon Oasis Tour
1999 - Red Bull Snowthrill
1999 - Red Bull Freeride
1999-2001 - Red Bull Huckfest
2000 - Red Bull Rock n Air
2002-2004 - Red Bull Heavy Metal
2003 - Snowbird Gelande Championships
2003 - Red Bull Bike Battle Boston
2004 - Red Bull Bike Battle Baltimore
2004 - REI Urban Rail Jam
2007 - Red Bull Air Race Monument Valley
2007 - Union Square Street Sessions
2007-2008 - Ski Utah Fat Flake Festival
2007-2012 - Red Bull Soapbox
2008-2015 - Masters of Snowboarding
2008-2017 - Burton Super Demo Tour
2009 - Red Bull Double Pipe
2009 - Red Bull Air Race San Diego
2010 - The North Face Chilean and Argentinian Freeskiing World Tour
2010 - Red Bull Air Race Ontario
2010-2011 - American Ninja Warrior
2010-2014 - US Grand Prix TNF Activations
2010-2014 - The North Face Park and Pipe Open Series
2010-2015 - Burton New Zealand Open
2010-2015 - MINI activation for Burton Demo Tour
2010-2020 - US Grand Prix -Starts, Finishes & Height Meters
2011-2012 - UFC Octagon Nation Tour
2012 - Revelstoke Backside- FWT
2012 - Red Bull Stratos
2012 - Red Bull Soapbox Dallas
2012 - Red Bull Powder Disorder
2012-2014 - Burton European Open
2012-2014 - Nokia for Burton European Open
2012-2016 - Junior Freeskiing Tour
2012-2018 - SCOTT Enduro Cup
2013 - Red Bull Flugtag
2013-2017 - Ride Sun Valley
2014 - The World's Largest Arcade Claw for Pepsi
2014-2015 - X Games
2014-2016 - Red Bull Frozen Rush
2015 - Hot Dawgz and Handrails
2015-2016 - Subaru Winterfest
2016 - Washington DC GRC
2016 - Facebook -Zuckerberg at Charlotte Motor Speedway
2016 - IGO Montana Challenge
2016 - Mammoth Pond Skim
2016-2017 - Sierra Nevada Beer Camp Across America
2016-2017 - TORC: The Off-Road Championship
2016-2017 - Palisades Tahoe Cushing Crossing Pond Skim
2016-2019 - Toyota Activation at Night in the Country
2017 - Head and the Heart Concert at the OR Show presented by Keen
2017 - Toyota Activation at Stagecoach Music Festival
2017 - First Papal Facebook- Live Stream
2017 - NASA Solar Eclipse- Live Stream
2017-2018 - REI Outessa
2018 - Facebook - BookCon
2018 - International Champions Cup Press Launch and House of Soccer
2018 - Katy Perry from Kaaboo- Live Stream
2018 - Lil Baby in Atlanta Free Concert- Live Stream
2018 - SONY & Netflix at E3
2018 - Google I/O Conference
2018 - Salt Lake County Global Branding and Economic Development Consulting
2018-2020 - Barrett-Jackson Auction Company
2018 - Phish Live
2018-2021 - Red Bull Raid
2019 - Bentley Motors Centenary Content Series for Barrett-Jackson
2019 - Phish at Madison Square Garden- Live Stream
2019-2020 - Dead & Co. Rivera Maya, Mexico- Live Stream
2019-2020 - Phish Rivera Maya, Mexico - Live Stream
2019 - FIS World Championships, Utah
2019 - Red Hot Chili Peppers Great Pyramids of Giza in Egypt - Live Stream
2019 - Buggati at the Centodieci
2019 - U.S. Open of Archery - Live Stream
2019 - Utah Court Appointed Special Advocates Digital Campaign
2019 - Eric Clapton's Crossroads Guitar Festival in Dallas - Live Stream
2019 - SuperM at Capitol Records Tower in LA - Live Stream
2019 - U2 in Tokyo - Live Stream
2019 - Zuckerberg at Georgetown
2019 - Battle of the Midway - Live Stream
2019 - Mini Major - Live Stream
2019-Present - US Grand Prix at Copper Mountain
2019-2021 - Tableau Tech Conference - Live Stream
2019 - Broadcast World Pro Ski Tour on CBS Sports Network
2020-Present - US Grand Prix at Mammoth Mountain
2020 - FIS World Cup at Nakiska - Live Stream
2020 - Google Brand Studio at Sundance
2020 - Zuckerberg at Silicon Slopes - Live Stream
2020-Present - Chase Sapphire Ski Weekends
2020-2023 - Inman Connect Now
2020 - Atlas Obscura Rogue Routes
2020 - USA Skateboarding & Cycling Olympic Team Announcement
2020 - The 5 Browns Album Release
2020 - 2022 - Twilight Drive-In Movie Series
2021 - FIS World Championships & U.S. Grand Prix
2021 - USA Skateboarding Sponsorship & Media
2021 - Present - Natural Selection Tour
2021 - NYC Homecoming
2021 - Present - Formula E
2022 - Present - Toyota Sports Festival
2022 - Snowbird Sports Education Foundation 50th Anniversary
2022 - Pit Viper 69-Hour-For-Profit-Telethon
2022 - Woodward Peace Park
2022 - Present - National Lacrosse League Production